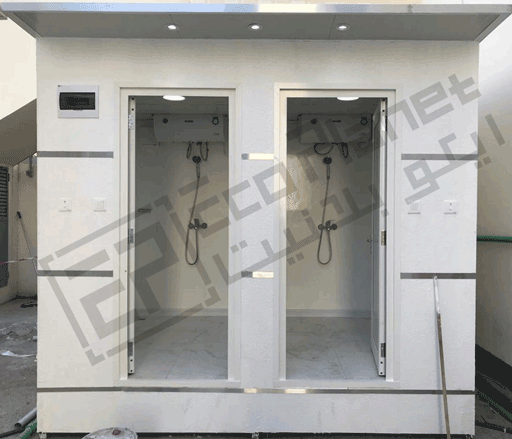 The convenient option of portable shower:Workers and staff of various industrial and commercial sectors are forced to stick to their works for continuous multiple days as per the demands and requirements of their work. In those circumstances, a portable shower cabin is an ideal option to maintain personal hygiene and self-care routines. It is the best solution for workers who have less access to normal toilet and shower room facilities. It is an essential tool for improving the living and working space of employees in various industries. Portable shower cabins are the perfect choice for ensuring safe, hygienic, and comfortable living for people in commercial, industrial, and residential sectors.
A mobile shower is an ideal option for medical and hospital sectors as the medical employees offer continuous selfless services in hospitals. The facility of the portable shower is perfect to ensure the restroom and personal requirements of employees are satisfied efficiently. It is equally efficient for social workers and healthcare sectors, who deliver their services anytime and anywhere. Mobile showers are very handy for employees working for various industries in the field. The heat and extreme weather conditions will affect their self-hygiene and health. The portable showers satisfy the personal hygiene requirements of employees. It could also be placed at municipal and public roads and grounds to facilitate the needs of city employees, traffic police, and other essential workers. It is also an ideal option for employees at consumer and grocery stores.
The convenient options for portable shower cabins are essential for workers and employees in various industries. It is necessary to ensure the personal hygiene and safety of essential workers who strive to serve us continuously. The best quality and perfectly constructed shower cubicles are perfect for construction sites, festivals, campsites, exhibition sites, and any space that require temporary toilet and shower requirements.